As the polar vortex grips the United States, demand for gas and electricity has spiked. At the same time, production has dropped precipitously thanks to facilities not being properly winterized and shut in as a result.
Enter Canada.
To make up for the shortfall, Canada's natural gas producers are sending "huge volumes" of gas south of the border, and enjoying elevated commodity prices. For more on this story, read 'More than just a cold streak': Canadian gas producers ramp up shipments as deep freeze roils U.S., in the Financial Post.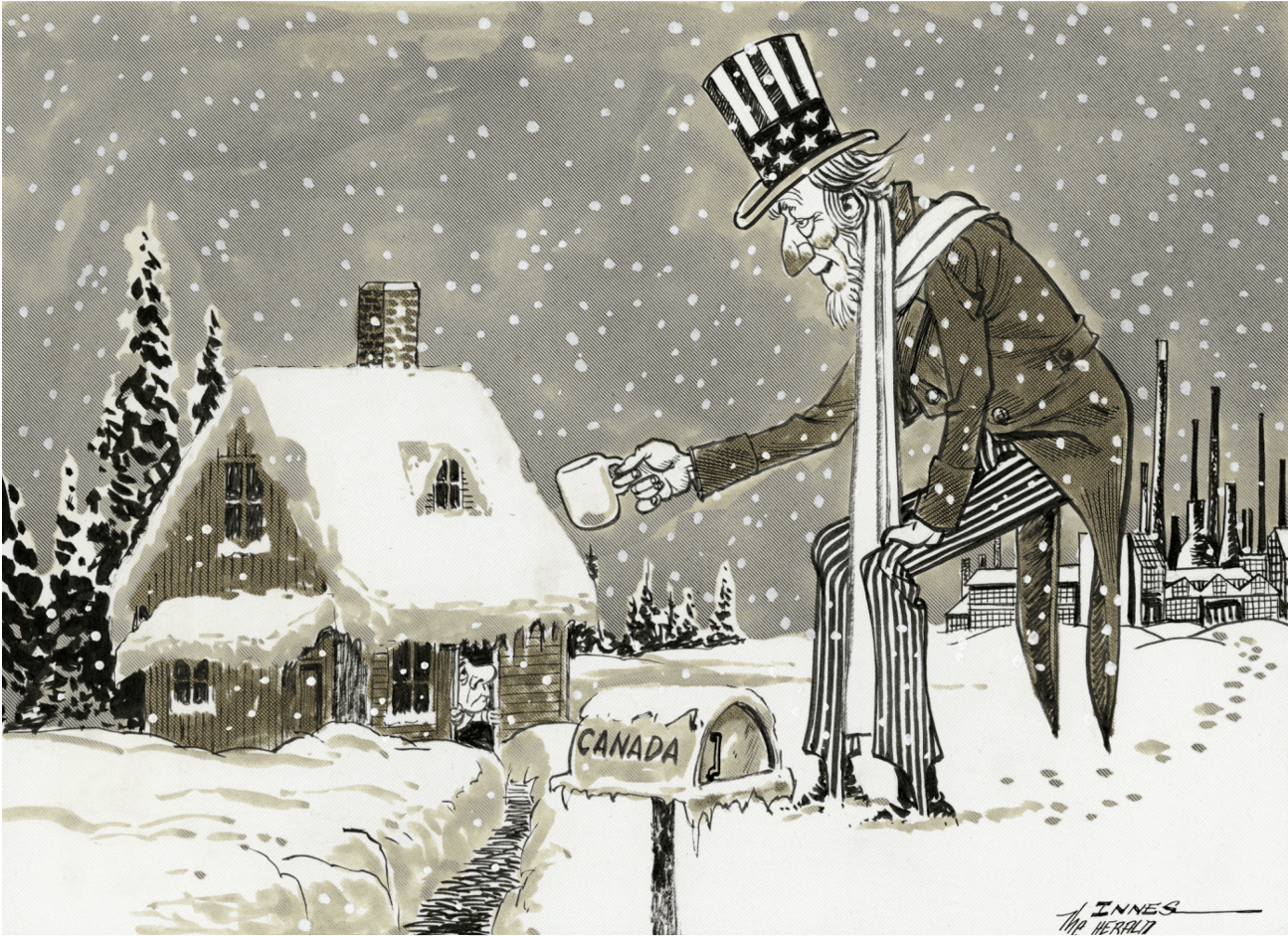 May I borrow a cup of energy?
We've seen this movie before. In January 1977, severe weather hammered areas of the United States, resulting in shortages of natural gas and electricity. President Carter came knocking on Canada's door, requesting emergency supplies of natural gas. Like a good neighbor, Canada obliged. This comic by Tom Innes appeared in the January 28, 1977 edition of the Calgary Herald.
Image used with permission from Glenbow Library and Archives