In our journey to net zero by 2050, what bags do we need to pack, what conditions must be in place if we want to make a soft landing at this green future?
In his September 2022 Energy Disruptors keynote presentation, Peter Tertzakian looks back to the 1990s to reveal the conditions required for successful transitions. Remember CDs? Paper maps? Dial-up? They've all been replaced, and often in ways we may not have imagined at the time. So when we think about what that green future looks like in 28 years, is what we envision going to be the reality? Probably not.
Peter examines the three principles required for a successful energy transition:
New tech must have equal or better utility.
Cost to consumers must be cheaper.
All suppliers must make money at it.
The conditions are all there, he believes. We have the technology and we're ready for takeoff. But now it's up to us. Watch Peter's presentation and his rallying cry for our energy future.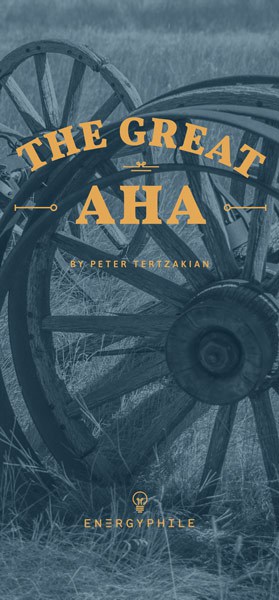 A no-brainer of a transition
Ford's Model T is an excellent example of an innovation that met all three principles, making it a no-brainer for replacing the horse and buggy. It also satisfied that more elusive criterion: human need. Read The Great Aha to see why the Model T enjoyed such swift and widespread adoption.